House prices dropped by 0.1% in July as the UK saw its first decrease in house prices since June 2021, according to Halifax.
July saw the annual rate of growth ease to 11.8%, down from 12.5%, with a typical UK property now costing £293,221.
Wales again shows the strongest annual growth in the UK with prices up by +14.7%, and an average property price of £222,639.
It's closely followed by the South West of England, which also continues to record a strong rate of annual growth, up by +14.3%, with an average property cost of £310,846.
The rate of annual growth in Northern Ireland eased back slightly to +14.0%, with a typical home now costing £187,102.
Scotland also saw a slight slowdown in the rate of annual house price inflation, to +9.6% from +9.9%. A Scottish home now costs an average of £203,677, another record high for the nation.
While London continues to record slower annual house price inflation than the other UK regions, the rate of +7.9% is the highest in almost five years.
With an average property now costing £551,777 the capital's already record average house price continues to push higher, up by £40,361 over the last year.
It remains by far the most expensive place in the country to buy a home.
Russell Galley, managing director, Halifax, said: "Following a year of exceptionally strong growth, UK house prices fell last month for the first time since June 2021, albeit marginally (-0.1%).
"This left the average house price at £293,221, down £365 from the previous month's record high. The rate of annual inflation eased slightly (to +11.8%), although it's important to note that
house prices remain more than £30,000 higher than this time last year.
"While we shouldn't read too much into any single month, especially as the fall is only fractional, a slowdown in annual house price growth has been expected for some time.
"Leading indicators of the housing market have recently shown a softening of activity, while rising borrowing costs are adding to the squeeze on household budgets against a backdrop of exceptionally high house price-to-income ratios.
"That said, some of the drivers of the buoyant market we've seen over recent years – such as extra funds saved during the pandemic, fundamental changes in how people use their homes, and investment demand, still remain evident.
"The extremely short supply of homes for sale is also a significant long-term challenge but serves to underpin high property prices.
"Looking ahead, house prices are likely to come under more pressure as those market tailwinds fade further and the headwinds of rising interest rates and increased living costs take a firmer hold. Therefore a slowing of annual house price inflation still seems the most likely scenario."
Reaction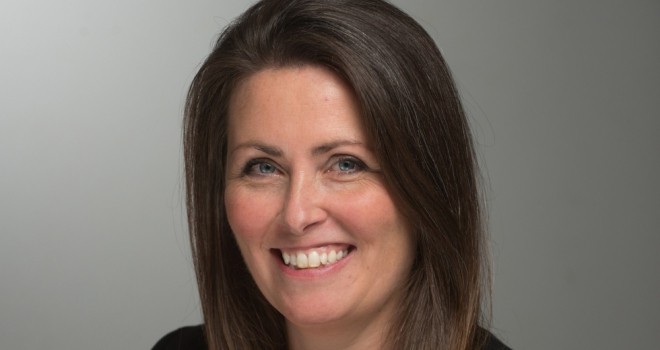 Emma Cox, head of real estate at Shawbrook:
"The housing market has been remarkably resilient to rising interest rates, high inflation and squeezed incomes. Limited stock and the strength of the labour market have kept growth in very strong territory.
"However, particularly in light of the Bank of England's decision and forecasts this week, the market is likely to experience a cooling in the coming months. These pressures will inevitably slow the number of people looking to buy.
"Mortgage lenders remain committed to offering buyers a range of options to allow them to make their first or next steps on the housing ladder. It's important for borrowers to review all the options on offer and consider locking in a fixed deal.
"In the long-term, the UK is desperate for more quality, energy-efficient housing to meet demand from first-time buyers, homeowners and renters. Housing policy must be high on the agenda of the incoming prime minister to help achieve that goal."
Nathan Emerson, CEO of Propertymark:
"The market remains competitive for buyers, but the dynamic is changing. The effect of the wider economic climate on buyer confidence is starting to show through with our member agents reporting fewer viewings and buyers negotiating harder.
"That anecdotal evidence is reflected in our Housing Market Report which shows a rise in the number of sales being agreed at below the asking price, up 7 per cent year-on-year and 4 per cent month-on-month, while sales at asking price remain stable.
"We expect prices to stay roughly where they are for some time and that's because the number of houses coming the market is fairly static and interest rates still at a historically low level despite the recent rises."
Jeremy Leaf, north London estate agent and a former RICS residential chairman:
"It's not so much yesterday's sharp uplift in interest rates but the prospect of even higher rises and inflation which is starting to slow house price growth.
"However, the Halifax figures, although comprehensive, reflect activity of the lender's mortgage holders from earlier this year and of course the continuing shortages of stock. That is why surveys like these and others out this week take so long to highlight the change which we noticed in our offices several months ago.
"However, we are still not expecting a major correction while demand remains unsatisfied, rents at such a high level and employment so strong."
Mark Harris, chief executive of mortgage broker SPF Private Clients:
"Although we are well into summer, there is still plenty of activity in the housing market with people keen to move, although rising interest rates may temper the ambitions of some as to what they can afford.
"Mortgage rates continue to rise and given the latest half-point rate rise from the Bank of England, that trend is unlikely to change in the short term at least.
"Borrowers are more motivated than ever to secure a fixed-rate mortgage to protect themselves from further rate rises but have to move quickly as lenders continue to reprice at short notice, primarily in an effort to maintain service levels."
Tomer Aboody, director of property lender MT Finance:
"With the first price fall in over 12 months, the slowdown which was expected is seemingly coming to fruition. Higher mortgage rates, increasing inflation and higher cost of development is affecting buyer demand. They are still there but at a more conservative level.
"Although there is a monthly price fall, this is marginal and house prices are still at record levels, running away from buyers.
"With fewer sellers and buyers, a continued slowdown is expected. Will the government try to rally the market again with a re-structure of stamp duty or other measures, this could be an initiative for any new incoming Prime Minister?"
Anna Clare Harper, director of real estate technology platform IMMO:
"House prices fell marginally in July but with annual growth of £31,021, even with a slight cooldown, houses on average made more than the average person at circa £25,000. 'The annual growth figure is more relevant than monthly changes, since housing transactions are slow. The explanation lies in demand: fewer transactions and mortgage approvals indicate that the heat of demand is cooling slightly.
"This slight cooldown will be welcome by those struggling with affordability constraints, since the average house price remains over 10 times average annual individual earnings. The trouble is, we still have an acute shortage of properties for sale and rent which are affordable, in the places people want and need to live, and of good quality.
"New home supply is constrained by planning backlogs from lockdown, labour and material shortages and inflationary pressures, including 20%+ annual construction price inflation, throughout the value chain. Existing homes are needing to be upgraded to align with Minimum Energy Efficiency Requirements before they can be rented out, triggering an exodus of landlords. The result is a lack of affordable housing options.
"This problem gets worse each month that house price growth continues to outpace wage growth. This makes the provision of quality rental housing even more important."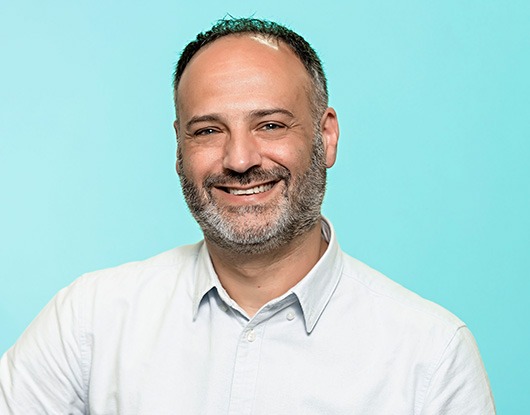 Andrew Montlake, managing director of the UK-wide mortgage broker, Coreco:
"With a deep and lasting recession forecast, the property market now has one hell of a fight on its hands. The Halifax is right that people shouldn't read too much into a single month's fall, but after Thursday's troubling forecast by the Bank of England many almost certainly will. The resilience of the jobs market will be key.
"If the predicted recession sees unemployment rise sharply, the property market will take a hit. However, even amid the apocalyptic statements from Threadneedle Street, the lack of supply is the property market's joker, and will support prices in the tough year or two ahead. However, we may have just seen the last of annual price growth being in double digits."
Gindy Mathoon, founder of Derby-based mortgage broker, Create Finance:
"With the base rate rising by 0.5% this week, we may soon start to see people downsize or sell their properties so that they can cope with the cost of living crisis. This could result in a wave of properties coming onto the market, which would see property prices decrease. With short-term fixed rates increasing, applicants are now increasingly opting to fix for a longer term because of the uncertainty in the current financial climate.
"What we are also likely to see is people extending their mortgage terms just to cope with the increased cost of their mortgage payments. If the bleak economic predictions of the Bank of England prove true, the property market is going to be tested like never before."
Ross Boyd, founder of the always-on mortgage comparison platform, Dashly.com:
"Forget tailwinds, it's all about headwinds from now on. July's house price index, which suggests a still robust property market, is largely irrelevant after yesterday's sombre statement from the Bank of England. All eyes now are on what's coming next and if the Bank of England is provided right, it isn't pretty.
"The property market simply will not escape the next year or two unscathed. Rising rates and terrifying forecasts from the Bank of England will make people even more cautious and cool demand, which will put downward pressure on prices. We expect the property market to continue to cool throughout 2022 and in 2023.
"For people who are currently locked into some of the lowest mortgage rates ever, the rate shock when they remortgage will be extreme. The pending remortgage crunch will significantly add to the cost of living crisis and put further pressure on household finances."
Mark Hosker, director of Bradford-based Cyborg Finance:
"Following the Bank of England's deeply unsettling prognosis for the UK economy, lenders will continue to factor in potential future rate announcements in the next few months and that will almost certainly hit demand, which will hit prices. Existing mortgage borrowers with six months or less remaining on their initial term should start the discussion with their mortgage adviser today because the rate shock could otherwise be extreme."
Graham Cox, founder of the Bristol-based broker, SelfEmployedMortgageHub.com:
"The Bank of England base rate could be around 3% by the year-end as it seeks to control inflation. Mortgage rates, if that happens, will be around 5%. This will be catastrophic for anyone coming off a fixed rate and needing to remortgage. For years, ultra-low rates have masked the economic reality of an over-indebted nation and a Ponzi housing market. I believe prices are about to fall, and quickly, possibly by 5%-10% over the next 12 months."
Mark Robinson, Managing Director of Southampton-based Albion Forest Mortgages:
"With supply so limited, I am expecting house prices to continue to rise over the next 12 months, albeit far more gradually than in previous years. We're still seeing a decent level of mortgage offers so people are certainly still buying. The bottom line is that, even amid the cost of living crisis and with a protracted recession looming, people will always need to move for a variety of reasons, and it's still usually cheaper to buy own that to rent. Deposits, as ever, are key, so it's no surprise that the Bank of Mum and Dad is currently working overtime."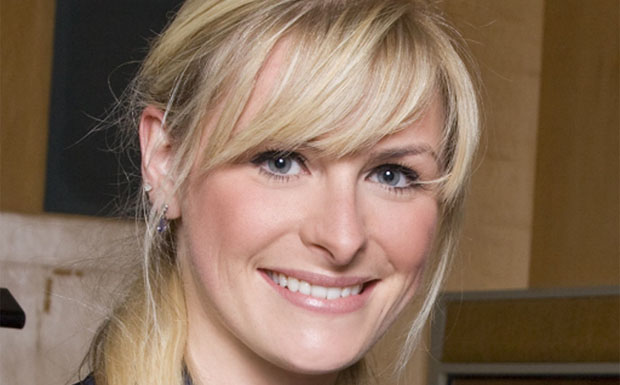 Nicky Stevenson, managing director of national estate agent group Fine & Country:
"The supply crunch which underpinned the housing market boom has begun to ease in recent months and the pace of price growth has softened slightly as a result.
"Meanwhile cheap debt is fast disappearing and against this backdrop, we can expect to see a dampening effect as purchasing power continues to be eroded.
"While the housing market and broader economy do not always move in tandem, the recession predicted by the Bank of England is bound to have an effect on growth and consumer confidence.
"Mitigating this will be a continued supply-demand imbalance and a loosening of affordability tests which will make thousands of buyers eligible for bigger loans.
"The outlook for the market as a whole will depend in large part on the pace of monetary tightening in the months ahead."
Edward Checkley, managing director of London-based property finance specialists, Advias:
"Looking forward to 2023, if inflation stays high and interest rates continue to rise, which now seem set in stone, property values will almost certainly see a correction. We may see short-term corrections in regional locations, where buyers fought over idyllic property and areas during the pandemic. A compensating factor for the market in general may be the relatively weak pound and the international appeal of London, which may entice foreign property investment into the capital."
Jamie Lennox, director at Norwich-based mortgage broker, Dimora Mortgages:
"Although July continued to see strong demand for mortgages, activity levels are definitely starting to tail off. When speaking to local agents, they are seeing fewer listings come to the market, which could be due to the cost of living crisis or the fact we are now heading into the holiday season. A recession doesn't automatically mean house prices collapse. However, a lot will depend on mortgage lenders still being willing to lend in potentially challenging economic conditions. If they stay as they are, I feel the market will stabilise. If lenders become more restrictive, we could see prices drop. Ultimately it's a flip of a coin on what can happen from here."
Lewis Shaw, founder of Mansfield-based Shaw Financial Services:
"July was notably quieter although that's to be expected with schools breaking up and families taking holidays. August will be the same, which allows for a brief respite before the market kicks off again in September. As a result, prices will stop rising, and the Bank of England's 0.5% rate hike on Thursday is sure to dampen demand for new borrowing. However, even if we enter a long recession, we are unlikely to see a house price crash because we have such a chronic shortage of housing stock and bank liquidity is still good. All eyes are now on the jobs market."
Rob Peters, director of Altrincham-based Simple Fast Mortgage:
"Even though a recession in the UK is now a nailed-on certainty, this does not mean the property market will crash. In fact, a crash is fairly unlikely. Instead, house price growth looks set to stabilise. The rampaging house price growth of recent years just cannot be sustained. The global financial crisis of 2008-2009 was linked to a US sub-prime mortgage crisis and poor regulation regarding the stability of the banking sector. This just isn't the case today."
Emma Hollingworth, distribution director at MPowered Mortgages:
"House price growth has eased slightly amidst wider economic circumstances leaving consumers with diminished purchasing power. Following yesterday's historical interest rate announcement, it is expected that lenders across the board will be looking to raise lending rates further still – and whilst this may continue to impact appetite to some extent, demand is expected to remain strong.
"Helping homebuyers to secure a purchase speedily, as demand remains remarkably resilient under the circumstances, is crucial. With current economic trends likely to continue for the foreseeable future, it is key that brokers offer their clients a mortgage journey that allows them to secure a mortgage as quickly and efficiently as possible, before rates move again.
"At MPowered Mortgages, we use AI to speed up and improve the mortgage process, giving consumers a smoother experience of getting a mortgage. As these unprecedented times continue, being able to offer efficiency in this way is becoming increasingly important."
Sabrina Hall of Lichfield-based Kind Financial Services:
"The market is still strong but it's looking like we are seeing an end to the craziness of one property getting 20 to 30 views and resulting in a bidding war. Despite the cost of living crisis and the restrictions on affordability I'm still seeing a lot of demand from house buyers and it doesn't seem to have put buyers off up till now so this will help to keep the mortgage market from crashing. I expect by the end of the year we will be on our way to seeing some correction of the boom that happened during Covid."
Andrew Simmonds, director at Bristol-based Parker's Estate Agents:
"We are seeing more stock enter the marketplace than we have experienced in the past 12 months, but buyers are now contracting back into their shells a little. The rest of 2022 will be interesting. I certainly do not see the same growth as previous years, perhaps fairly static values and certainly not prices falling, at least yet."
Nicholas Finn, managing director of Garrington Property Finders:
"The market may finally be showing signs the balance of power has shifted and its rally may be heading for the buffers.
"The property market has remained remarkably unfazed by the cost of living crisis throughout this year but it couldn't last. The Bank of England is effectively telling buyers they can count on a recession next year and this changes everything.
"Until now, first-time buyers have been rushing to get on the property ladder for fear higher rates would sabotage them even if they did have the necessary deposit. Everyone else has been locking in low rates while they can. Lockdown savings, relatively affordable mortgages and low supply have helped underpin prices but they are not insurmountable tailwinds when affordability is at historic lows.
"At some point, buyers come to the conclusion that chasing the market isn't worth it. It's incredibly difficult to predict when that moment comes but, with Andrew Bailey not mincing his words and disposable incomes collapsing thanks to the energy and cost of living crisis, it may well have arrived.
"The end of the year tends to be a time when economic realities come home to roost. It also happens to be when the Governor of the Bank of England predicts the UK could enter recession. Something has to give, and this could be the moment buyers realise they can give a little less.
"Things are slightly different in London. Prices in the capital have put in a more gentle performance over the past two years and it's more a case of 'slow and steady wins the race'. A sharp slowdown is not as likely here as elsewhere with a thirst for larger properties providing a lot of momentum."
Iain McKenzie, CEO of The Guild of Property Professionals:
"When we've become so accustomed to seeing house prices rocket every month it would be easy to get over excited about this unfamiliar dip.
"The truth is that the housing market has shown itself to be resilient to the wider struggles of the economy, and this decrease is likely to herald a slight cooling off in prices rather than anything more dramatic.
"Yesterday's interest rate rise is yet another factor slowly applying the brakes to the market, adding to the pressures from the cost-of-living crisis and challenging price-to-income ratios.
"The fundamentals of the market remain strong, however, and there is still a huge imbalance between demand for properties and the number being offered for sale.
"The average property will still set you back nearly £300,000 and with increased mortgage rates, homeownership will feel like an uphill battle for many first-time buyers."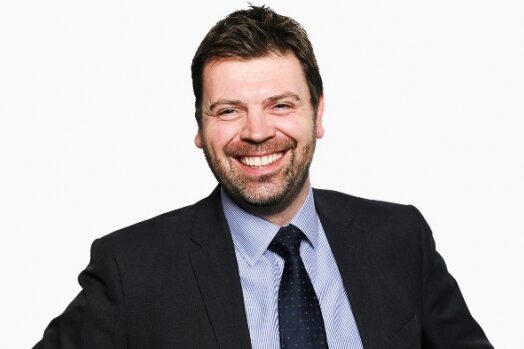 James Briggs, head of personal finance intermediary sales at specialist lender Together:
"The housing market seems to have finally felt the impact of the wider economy, and has seen a marginal fall by 0.1% in July, as the cost of living continues to rise.
"As consumer finances continue to be buried under the mounting pressures of rising living costs and escalating inflation, the Bank of England's decision yesterday to raise rates again, by a further 0.5% for the first time in 25 years, wasn't taken lightly as it attempts to subdue economic uncertainty.
"While the rate rises encourage more consumers to save, those looking to borrow may be more cautious.
"Even with the option for lenders not to exercise affordability stress testing, higher rates coupled with the cost-of-living squeeze is likely to slow down purchase transactions as households await a set of new challenges in the autumn when energy prices are set to soar to an all-time high."
Stuart Law, CEO of the Assetz Group:
"This month, Halifax reported a slight decrease in house prices by 0.1%, the first month not to show a gain for twelve months, yet still recording an 11.8% growth for the last year in total. The facts remain clear – there is a chronic under supply of houses, but at least for a single month, demand appears to have matched supply, despite challenging economic conditions.
"Meeting the nation's housing demand is an issue that can no longer be ignored, and the recent two years of strong growth show that housing supply is far too weak to satisfy periods of strong demand.
"The government must turn its attention to lowering costs placed on UK housebuilders, reducing barriers to planning and increasing access to funding. This is essential to support a fair housing market where people can afford housing and we do not see periods like this one, where prices have been forced upwards and out of reach of many buyers, due to low supply and now rising household costs.
"Over the past few months, the political environment has been one of instability and lack of focus. As the leadership battle is in full swing, I would have hoped to see housing policy at the forefront of agenda.
"Powerful economic forces, including rising costs of energy, supply chain issues and labour shortages alongside a burdensome planning system makes the environment for housebuilders almost impossible to navigate. This is particularly true for SME housebuilders who are disproportionately impacted by economic and political turbulence and suffer the most from poor planning policies. As a result, a record number of SMEs have gone bust in the past year.
"Policy must be tailored towards supporting SME housebuilders to prevent any more businesses from going under. SME housebuilders are the answer, not only because they can build quality homes at speed, but because they are also well positioned to deliver houses that are environmentally advanced and energy efficient by using innovative modern methods of construction.
"Through working with local communities, SMEs also demonstrate expert local knowledge and support local employment. This in turn informs how they build in order to enhance and protect the local environment. Environmental concerns are a key area of focus for policy and by supporting SMEs, we can protect the housing sector by bringing more environmentally friendly homes to market and ensuring a more balanced rate of house price growth.
"We must support UK housebuilders through innovative, bespoke funding solutions to allow companies to better manage their build costs in times of economic crisis. At Assetz, we remain committed to providing funding for SME housebuilders, increasing our lending to £1bn this year to try and revitalise the sector, and critically, bring new homes to the market at speed."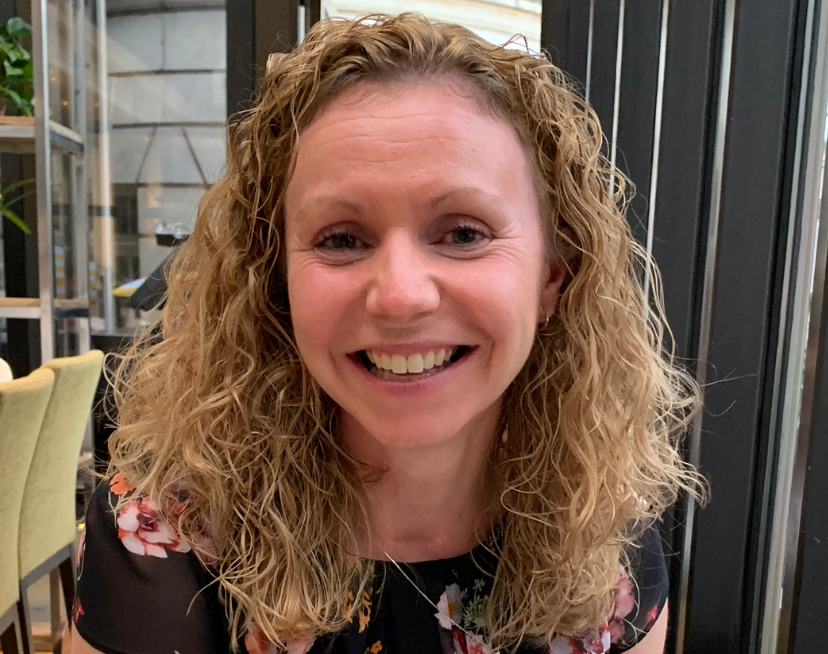 Karen Noye, mortgage expert at Quilter:
"For the first time in 13 months, house prices have failed to rise month on month. With the Bank of England base rate now at 1.75% and jumping ever higher, this may now be the beginning of a trend where house prices show some weakness.
"According to this morning's Halifax house price index, the much-anticipated reversal of house prices may have just begun to materialise with a small decline of 0.1%. This is down from a 1.8% rise in June, representing a considerable slowdown during the summer month. Quarterly and annual changes remain high, however, and the average house price in the UK sits at an incredible £293,221.
"The pandemic put the housing market into overdrive after the flurry of activity which was at that point based on a change in working habits, the race for space, the stamp duty holiday and ultra-low interest rates. Now that the restrictions of the pandemic have eased and working habits have bedded in people's immediate desire to move has abated. Similarly, the stamp duty holiday has been finished for some time now and interest rates are skyrocketing meaning cheap mortgage deals are a thing of the past.
"All these factors or more importantly a lack of these factors will reduce demand. Repossessions may increase as people struggle to pay for the increased cost of living and mortgage payments and therefore more stock may find its way onto the market. A lack of demand and an increase of stock will have the natural effect of pushing down prices.
"The autumn and winter could prove to be the tipping point for many as they struggle with increased bills and opt to move to smaller accommodation."