Average house prices fell by -1.5% in December but prices were still up 2% on the same month in 2021, according to the latest house price index from Halifax.
A typical property now costs £281,272, down from £285,425 in November. Average prices are still £5,383 higher than this time last year, but are now down £12,720 from the peak in August.
All nations and regions have seen annual house price inflation, although the rate of growth has slowed.
On an annual basis, the North East saw the greatest slowdown in growth, with annual house prices rising by 6.5%, compared to 10.5% the prior month. Average house prices in the region are now £169,980.
Eastern England, West Midlands and Wales experienced the smallest falls in growth rate. Those buying in the East of England will now pay an average £337,215 (growth rate 5.5% vs 7.2% in November), while in the West Midlands average properties now cost £250,965 (growth rate 7.3% vs 9.1% in November).
The average home in Wales is now £217,547, with annual growth now 6.1% (down from 7.7% the prior month).
Those buying in Scotland will find an average home now costs £200,166, with the second greatest slowdown in the annual growth in the UK, now 3.5% (from 6.4% last month).
Properties in Northern Ireland are up 7.1% year-on-year, lower than the 9.1% last month, with average homes now costing £183,825.
The cost of an average home in London in December was £541,239, a growth of 2.9% annually, compared to 5.0% last month.
The Halifax House Price Index hits its 40-year anniversary this year with house prices up a whopping 974% since early 1983.
Kim Kinnaird, Director, Halifax Mortgages, said: "In December, the cost of the average UK home was £281,272, a fall on the previous month of 1.5%, with annual growth slowing to +2% (from +4.6%).
"However, the fall in December was lower than the monthly decline of 2.4% recorded in November, even taking into account seasonal slowdown driven by the festive period.
"As we've seen over the past few months, uncertainties about the extent to which cost of living increases will impact household bills, alongside rising interest rates, is leading to an overall slowing of the market.
"The housing market was a mixed picture in 2022. We saw rapid house price growth during the first six months, followed by a plateau in the summer before prices began to fall from September, as the impact of cost of living pressures, coupled with a rising rates environment, began to take effect on household finances and demand.
"These trends need to be viewed in the context of historic prices. The cost of the average home remains high – greater than it was at the start of 2022 and over 11% more than house prices at the beginning of 2021.
The first half of last year was a very strong period for sellers, between January 2022 and August 2022, the average cost of a home rose by over £17,000 to £293,992 (growth of 6%), setting a new record high.
"As we enter 2023, the housing market will continue to be impacted by the wider economic environment and, as buyers and sellers remain cautious, we expect there will be a reduction in both supply and demand overall, with house prices forecast to fall around 8% over the course of the year.
"It's important to recognise that a drop of 8% would mean the cost of the average property returning to April 2021 prices, which still remains significantly above pre-pandemic levels."
Reaction
Vikki Jefferies, proposition director at PRIMIS:  
"Today's figures from Halifax show that the housing market is continuing to cool on the back of record high prices in 2022. However, given the tough macro-economic conditions it is reassuring to see that that some mortgage rates have stabilised since the volatility in Q4 of last year, as noted by the Prime Minister in his speech earlier this week.
"Despite the decline in house price growth, affordability remains a key issue for customers presented with the challenges of the cost-of-living crisis. In light of this, many prospective homebuyers will have held off making a decision to buy in the lead up to Christmas, which may lead to a period of normalisation in the market.
"However, for those still looking to buy, brokers will play an ever more vital role and professional advice should always be sought by customers looking to understand and navigate this ever-evolving mortgage market." 
Alastair Hoyne, managing director at London-based Finanze: 
"We expect residential property prices to fall throughout 2023 as demand slumps due to several factors, including but not limited to, a drop in mortgage approvals and sellers being forced to settle below their asking prices.
"Affordability will continue to be a driving factor in the fall of residential property prices in the coming months.
"Across the UK we predict a -10.98% drop over the year with the largest fall in London of -15.40% over the year. Closely followed by the South East at -13.10%. We expect the North East and West to fall the least, -8.20% and -8.80% respectively."
Samuel Mather-Holgate of Swindon-based advisory firm, Mather & Murray Financial:
"These are the snowflakes that started the avalanche. People will be in no rush to buy properties at the top of the mountain in the New Year.
"There is plenty of room for prices to fall and I expect little activity in the market until we know where prices decide to settle and that won't be until late Spring. For buyers who are willing to wait until then, this will be the time to bag a bargain.
"There will be a lot of distressed sellers needing to offload their properties as they cannot cope with the cost of living. I expect interest rates may have peaked by then. If the market could talk about its current state, "I, myself, am an absolute abyss."
Gary Boakes, director of Salisbury-based mortgage broker, Verve Financial:
"With the average house price to the average income in the UK hitting a peak of 7x last year and 11x for London, it is not a surprise that house prices are only going to go one way this year. We need house prices to slow down while the rest of the economy, and salaries, catch up as the level required to purchase a property at the moment is not sustainable."
Graham Cox, founder of the Bristol-based broker, SelfEmployedMortgageHub.com:
"Whether house prices have a soft landing or fall into the abyss is anyone's guess. My view is that house prices could fall 15-20% this year and 25-30% peak to trough.
"I believe the drop will be much greater than many economists and vested interests are predicting.
"One difference this time around may be that lenders show more forbearance for borrowers in difficulty.
"Allowing homeowners to move onto interest-only for example, could mean we see fewer repossessions than in previous downturns."
Jonathan Burridge, founding adviser at hybrid mortgage adviser, We Are Money:
"There is tremendous pressure on property prices and they're going to give, in some regions more than others.
"There remains huge demand though for first-time buyer and second-home properties, so they are less likely to be impacted in the short term.
"Rates are probably close to where they will remain for a while, so, we will see prices cool until incomes or consumer expectation changes.
"I don't believe a crash is coming; more likely we will see simple stagnation which is long overdue as the low cost of borrowing has fueled the market."
Mike Staton, director of Mansfield-based mortgage broker, Staton Mortgages:
"Life consists of burning-up questions, one of which is what will happen to house prices? We have had two years of record price increases, and it's inevitable that prices will drop, probably by around 5%. Remember, what goes up, must come down."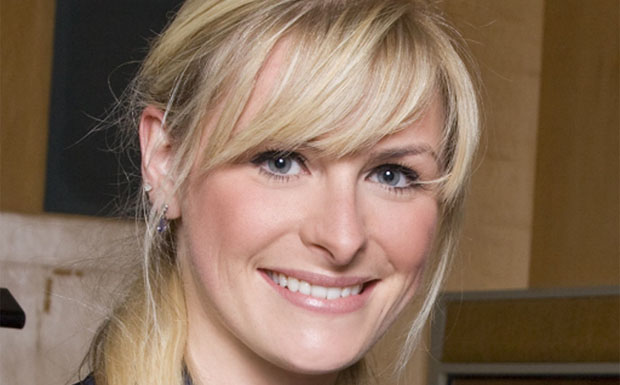 Nicky Stevenson, managing director at national estate agent group Fine & Country:
"House prices continued to cool in December as rising interest rates and bill pressures further stretched buyers' budgets.
"With more rate hikes expected this year, these trends are likely to continue in the early part of 2023.
"Against this backdrop, mortgage approvals have fallen to their lowest level since June 2020. Seasonal factors will have played a part in this, but it is also a sign that some buyers are playing a waiting game for rates to fall.
"It may take some time, but we can expect to see a fresh injection of confidence in the housing market as interest rates begin to stabilise."
James Briggs, head of personal finance intermediary sales at specialist lender Together:
"The 1.5% drop in house prices recorded in December suggests it's going to be a cold January for the housing market. With high mortgage rates and the cost-of-living crisis crunching buyers' budgets, many buyers are putting property plans on ice for the foreseeable future to prioritise other household expenses.
"Mortgage rates have cooled from their peak last October but remain higher than a lot of buyers can realistically afford in the tougher economic climate, and many are bracing themselves to weather future interest rate rises as the Bank of England takes action to control inflation. Reports that the number of first-time buyers entering the market fell by 9% in 2022 do little to improve market outlook.
"As we face a new winter of discontent, we need specialist lenders now more than ever before. It is only this sector which can offer the flexible criteria individuals need to make their dreams of home ownership a reality and pave the way for a new spring in the housing market."
Avinav Nigam, cofounder of real estate investment platform, IMMO:
"This slight fall in house-price growth was expected, as momentum has slowed, reflecting economic confidence and rising interest rates from 2022.
"Buying property is more expensive due to higher rates. The stress tests applied by banks are also more stringent. The result is that many who had hoped to purchase using mortgage finance will no longer be able to, with a disproportionate impact on younger and poorer households.
"As it becomes harder and more expensive to buy, demand for rental properties continues to grow. At the same time, rental listings are down significantly (rental supply is down 38% on the 5-year average, according to Zoopla's latest report) as landlords exit the market following an increase in the cost of complying with more regulations.
"The opportunity for professional providers of safe, quality and affordable rental housing for the UK is increasingly clear."
Mark Harris, chief executive of mortgage broker SPF Private Clients:
"Annual house price growth continues to slow, as activity softens and the market gradually returns to something closer to what we were used to pre-pandemic.
"Mortgage rates continue to float gently downwards with a number of lenders, including Nationwide and TSB, making further reductions to fixed-rate mortgages this week. While another rate rise is expected next month, medium and long-term rates continue to fall, allowing lenders to be more aggressive in their pricing.
"The market reacted favourably to the Prime Minister's inflation-cutting pledge and we expect five-year fixed rates to begin to look better value, although the era of sub-1 per cent deals is over."
Jeremy Leaf, north London estate agent and a former RICS residential chairman:
"Housing market activity dropped and sales are taking longer as buyers reclaim the balance of power due principally to the cost of living and interest rate rises.
"Prices may soften further before mortgage costs fall despite recent modest reductions as concerns about job security increase. Lack of supply means prices are unlikely to fall sharply as we have found many buyers waiting until early 2023 to see if mortgage rates settle before deciding to move."
Gareth Lewis, commercial director of property lender MT Finance:
"The Halifax data is another indication that consumers are unsettled, which makes them unwilling to pay over the odds for a property. At the start of 2022, purchasers would generally be prepared to pay the increased price as lack of supply was such an issue.
"However, with the inflationary pressures now being felt, buyers are less prepared or less able to stretch themselves even if they wanted to, which will inevitably put downwards pressure on house prices in the new year."
Jack Roberts, CEO of home moving platform SlothMove:
"A New Year property hangover has spread to every corner of the UK and there's no obvious cure in sight.
"Buyers and sellers alike are in limbo, both wondering just how low house prices can go. Much will depend on the shape of the imminent recession. Will it be a 'V' delivering a quick painful slump but the prospect of a speedy recovery, or an extended 'U', leaving the market bumping along in the shallow end of the pool for most of 2023?
"With annual growth about to turn negative, it's clear any gains made during the pandemic are set to be stricken from the record, yet the ongoing shortage of supply should prevent a spectacular plummet.
"However, ongoing affordability issues means many buyers will relish some form of correction, and it's important to put the current malaise in perspective. The last 40 years has seen homes increase in value tenfold across the country — and 15 times in London — so this could be a headache that is soon forgotten."
Iain McKenzie, CEO of The Guild of Property Professionals:
"After hitting an all-time high of nearly £300,000 in the summer, house prices have now fallen back below the level they were in March.
"There's no need to panic, as a readjustment in the market was to be expected following more than two years of inflated house prices.
"Fortunately for sellers, the demand for quality housing is still high, and many areas of the country are still seeing a shortage of stock, which will keep prices buoyant in the months ahead.
"Pessimism over the future of house prices may be misplaced. Employment figures remain strong, and there are signs we may soon see falls in the wholesale fuel prices, which have helped drive up inflation and the cost of living over the past year.
"The effects of the cost-of-living crisis will continue to determine house prices in 2023, as prospective buyers take mortgage affordability into account before signing on the dotted line. Inflation must be brought under control in order to restore confidence in the property market."
Sarah Coles, senior personal finance analyst, Hargreaves Lansdown:
"It was a miserable December for house prices, as the rot set in, and prices slumped again. We saw a fourth consecutive monthly price drop, and average prices are now up just over £5,000 in a year. While this month's fall was less spectacular than November, it was more comprehensive – as prices fell in every region across the UK. This is a world away from June when they were up 12.5% in a year.
"The typical three-month lag between agreeing a sale and completion means this reflects buyer confidence in September, which only included a single week after the mini-budget. A major chunk of these sales were based on mortgages that had already been approved, so the chaos unleashed in the mortgage market by Kwasi Kwarteng's announcement won't necessarily have personally affected these buyers. It means this price drop is a product of the gradual easing of enthusiasm for property at the start of the month, and the collapse of confidence in the final week.
"Mortgage rates have gradually dropped back from the highs in the aftermath of the mini-budget, but remain significantly higher than before the chaos kicked off, and the shock of the hikes has taken a toll.
"Overwhelmingly indicators point to more decline for the market in the coming months. RICS figures show buyer demand fell for the seventh consecutive month, the Bank of England figures show mortgage approvals for the coming months fell by a fifth in November, and Zoopla says the average discount being accepted on asking prices has widened to 4%.
"As prices continue to drop back each month, it persuades more buyers to back away, and it's only a matter of time before we start to see this translate into annual price drops. How fast and how far they fall will depend to an enormous extent on the wider economic picture, and how deep the recession turns out to be. However, with Halifax predicting declines of 8% this year, we can be fairly certain things aren't going to be pretty."