The Bank of England (BOE) has announced an increase in interest rates by 0.25%, taking the rate from 4.25% to 4.5%, the highest level since 2008.
The decision, made by the BOE's Monetary Policy Committee (MPC), was made with a vote of 7-2, reflecting an ongoing effort to curb stubbornly high inflation and manage a stronger-than-expected UK economy.
This hike marks the 12th consecutive increase since December 2021, when rates were a mere 0.1%. These successive hikes demonstrate the central bank's aggressive stance to rein in soaring inflation which peaked at an alarming 11.1% in October 2022.
Last month's inflation data showed a slight slowdown with UK inflation at 10.1%, which, while lower than the October peak, is still significantly above the BOE's target of 2%.
The persistently high inflation figures highlight the challenges faced by the BOE as it attempts to steer the economy through a complex mix of pandemic recovery, supply chain disruptions, and energy price spikes.
The latest interest rate hike signals the BOE's continued commitment to tackle inflation despite potential risks to economic growth.
The central bank's proactive stance reflects the delicate balance it must strike between supporting the UK's economic recovery and preventing an uncontrolled inflation spiral.
Reaction
Steve Seal, CEO, Bluestone Mortgages:
"Today's decision by the Bank of England to increase interest rates by 0.25% to 4.5% – marking the 12th consecutive hike and the highest level since the 2008 crisis – will be putting a chokehold on people's personal finances. Consecutive rate hikes and persistent inflationary pressures over the past year have already pushed mortgage repayments higher, and added to the affordability challenges faced by those looking to get a foot on the property ladder.

"Individuals who are struggling to keep up with their mortgage payments or aiming to take their first steps onto the property ladder should know that assistance is readily accessible. It is critical to contact their lender as soon as possible or seek advice from a mortgage broker to consider their options. As an industry, it is our responsibility to direct customers to the necessary assistance to make their dream of homeownership a reality."
Rob Clifford, chief executive of mortgage and protection network, Stonebridge:
"As with recent increases to Bank Base Rate, there was more than a hint of inevitability about this decision given how high inflation remains and other wider factors including the US Federal Reserve's decision to increase interest rates there earlier this month. That said, while the Fed hinted this could be its last increase for some time, there will be many who feel our MPC are not able to signal we are at the end of our own interest rate increase journey yet. The pressure continues to build on the Bank while inflation remains high, and its 2% target looks a long way away, which means we cannot rule out further increases in the months ahead.
"That being the case, there remains something of a disconnect between BBR and mortgage product pricing, although swap rates have also been rising in recent days. It's a tricky mortgage market for existing and would-be borrowers to unpick, and the need for professional mortgage advice in this environment seems greater than ever. Movements in rates always hit the headlines, and can be of concern for borrowers, so advisers need to be using today's announcement to make contact with their customer base and to outline the options that are available to them, particularly for those who are going to end up paying more as a result of today's decision."
Mohsin Rashid, CEO of ZIPZERO:
"The Bank's twelfth consecutive interest rate hike means more misery for the British people.
"Among those hit the hardest are homeowners with variable-rate mortgages, who will once again see their repayments surge. This comes as an estimated 700,000 households missed mortgage payments or rent last month. Undoubtedly, this decision will lead to inevitable repossessions.
"But it does not stop there: with inflation forcing many Britons to become increasingly reliant on borrowing to simply put food on the table – families will be forced to make more sacrifices.
"Households have shown a remarkable ability to adjust their shopping habits to reduce overall expenses. But the government must now act and provide a life raft for those struggling to stay afloat amid heavy price rises from every direction. In the meantime, I urge consumers to continue to find novel money-saving solutions that can reduce their spending and lower their bills."
Andrew Gething, managing director of MorganAsh:
"Although the UK economy is showing its fair share of positive indicators, the stubborn nature of inflation is clearly still too much of a worry for the Bank of England to halt its rate-rising agenda. While many forecasters suggest that we could be getting close to the peak, today's news demonstrates that a future pause certainly isn't guaranteed in the current environment.
"While those with fixed-rate mortgages are shielded from this outcome, it will once again be those with either tracker or variable-rate mortgages that take the biggest hit. This may be just a proportion of the market at – around one-and-a-half million households – but we mustn't forget all those due to come off low fixed-rate products. That's especially true for those who are now sat on high SVRs, thanks to chain breaks or a prolonged remortgage process.
"With less than 90 days to go until the start of Consumer Duty, identifying and monitoring those vulnerable customers should already be high on the agenda for firms. In truth, financial stresses will form just one part of a much wider scope of vulnerability that firms will be expected to consider. If it's not already, this will become a fundamental part of the process for firms across financial services, especially as rate rises and other health and lifestyle issues push more borrowers into a vulnerable position.
"In its latest statement released on Wednesday, the FCA confirmed that it will have a sharp focus on both harms and outcomes. Consumers unable to move mortgages may well be one of these cohorts."
Guy Harrington, CEO of property lender Glenhawk:
"The BOE may argue it is being forced into a corner, but this has to be the end of the rate hikes. As a tool for bringing down inflation, it's clear the current approach is failing, so other solutions need to be found. The mortgage market is creaking under the strain, and distress is starting to show. It may already be too late to prevent an unprecedentedly painful winter for UK homeowners."
Ben Waugh, managing director of more2life:
"As the Bank of England takes further measures to slash inflation down to target levels, some may reasonably wonder when the current cost of living crisis will settle. The 12th consecutive base rate rise will certainly result in an increase in lending costs over the short term which will hit the 1 million borrowers on their lenders SVR hard.
"However, any analysis of market behavior must adopt a longer-term view and there is some better news on the horizon. While further interest rate increases may happen, the forecast is still pointing towards a relief in inflationary pressures towards the end of the year.
"In the meantime, speaking to a specialist financial adviser who can find the right product for your individual circumstances is key. This is especially true for the over-55s, who are feeling the pinch as the rising cost of living bites into fixed incomes and pension pots."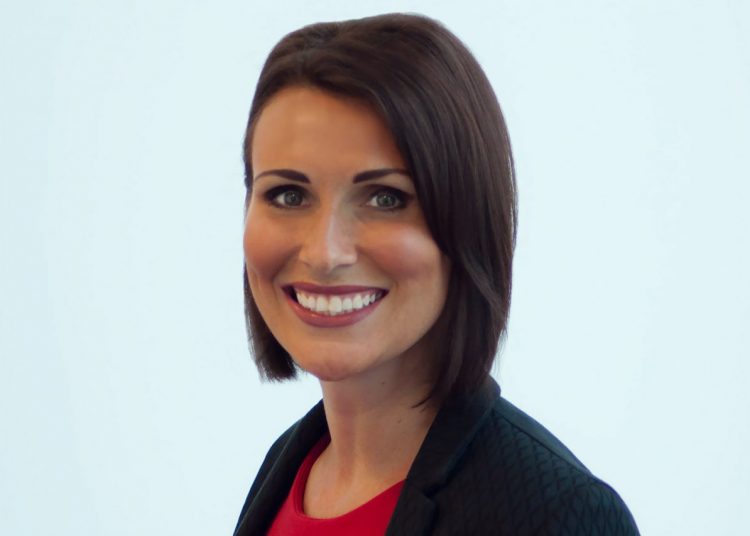 Vikki Jefferies, proposition director at PRIMIS:   
"Today's decision by the Bank of England to raise interest rates to 4.5% is no surprise, with inflation remaining stubbornly above 10% in March. In fact, lenders are already pricing in further base rate rises, predicting a peak of up to 5% in 2023. While the decision will undoubtedly push mortgage rates upwards in the short-term, the measures taken by the Bank of England are predicted to start bringing inflation back down in H2, which will help to drive market activity in the latter stages of the year.
"Headlines about rising interest rates will add to the financial pressure that many consumers already feel as a result of the cost-of-living crisis, especially given the rock bottom rates they have experienced in recent years. It is therefore the responsibility of lenders and brokers to bring perspective to the situation and to work together to proactively secure the best outcomes for their customers.
"Advisers should consider how they can best support their customers in this regard. Being part of a network allows advisers to draw on a wealth of resources as well as access a broad range of products to help meet their clients' needs. The support system that networks provide can be invaluable in providing optimal mortgage and protection advice at this time."
Paul Glynn, CEO of Air:
"With inflation standing stubbornly above 10% last month, today's decision to raise interest rates to 4.50% may not be a surprise but it will certainly be an unwelcome additional burden for many borrowers. Although these measures will hopefully see inflation starting to come down in H2 2023, there are some who are going to face difficult decisions in the short term.
"Given the complexity of the market and the broad range of financial products available, it is essential that clients seek the guidance of a professional adviser. This will ensure they can make an informed decision about their financial future and choose a product that suits their individual needs – whether they are an older borrower or someone looking to take the first steps on the ladder."
Lily Megson, policy director at My Pension Expert:
"Another day, another blow to Britain's savers. Even as interest rates continue to rise, any potential benefit savers might have experienced but a few years ago will likely be bulldozed by inflation – which has remained in double digits for almost a year."
"Unsurprisingly, millions of Britons are worried. According to My Pension Expert's own research from earlier this year, 44% of over-55s currently in work feel the cost-of-living crisis has rendered retirement impossible – a devastating figure, following their decades of hard work and diligent saving.
"In these challenging times, it is critical that Britons are empowered to secure their long-term financial aspirations. And this can only be achieved if they have access to the necessary support. The Government, regulators and the wider financial services sector must take steps to ensure education resources and independent financial advice are readily available. Access to such tools will ensure people can make well-informed financial choices and help them to achieve the retirement they want – and indeed deserve."

Chieu Cao, CEO of Mintago:
"Even if today's interest rate decision does contribute to reducing inflation in the long-term, it's unlikely that the financial stress that many Britons are grappling with will be going away any time soon. So, it's more important than ever that people are equipped with the tools they need to navigate what continues to be an incredibly challenging economic climate.
"These tools must be provided by employers, many of whom are not doing enough to support their staff where financial wellbeing is concerned. Indeed, while the rising cost-of-living was the greatest source of stress for 62% of Britons, a staggering 64% of employers do not have initiatives in place that are designed to improve their staff's financial wellbeing, according to Mintago's research.
"Employers must take action and engage with their employees about the financial difficulties that they are facing. By providing more targeted financial wellbeing support – such as educational resources, access to financial advisers or an interactive pension contribution dashboard – that suits the unique needs of each employee, businesses can alleviate a great deal of the financial stress that people are facing, ensuring staff can stay on track for a secure financial future."

Andy Mielczarek, founder and CEO of SmartSave, a Chetwood Financial:
"Today's quarter-point rise from the Bank of England is another reminder that inflation isn't coming down fast enough, and households across the UK are feeling the effects. According to ONS data, the prices of food and non-alcoholic drinks are rising at the quickest rate in over 45 years – a factor which could lead to further hikes to the base rate this year.
"One upside for rapid interest rate rises is that consumers and investors should get more interest on their savings. But interest rates for easy-access accounts have often not kept pace with hikes to the base rate, which means that people could be losing out on potential gains on the money held in traditional accounts. For those in a position to put aside a lump sum and allow that pot to grow, it's vital that savers explore how different savings instruments can support their financial goals. In many cases, fixed-term, fixed-rate bonds can offer much higher interest, while many savers will benefit from looking beyond traditional high street banks."
Adam Ruddle, chief investment officer at LV=:
"The Bank of England's decision to raise interest rates by 0.25 percentage points is in line with our expectations. High inflation has remained stubborn and the Bank are hoping that their 12th consecutive rise in rates will be sufficient to reduce inflation. As the Bank's main tool to reduce inflation, raising rates will also subdue economic growth and hurt the housing market.
"While an increased rate helps tackle inflation it hinders economic growth, increases mortgage payments and squeezes living standards. Inflation is a lagging indicator and we believe there are downward pressures, including the recent banking turmoil, which will reduce the inflation rate over the next few months. As a result, we believe the Bank is likely to pause further hikes at this stage as the Bank now looks at the country's wider economic health. We believe there may be a further 0.25% rate hike later in the year."
Marylen Edwards, head of buy-to-let lending at property lender MT Finance: "Considering recent events in the global financial markets, this latest rate rise was not unexpected.
"While a reduction in base rate would have been welcome news, it feels as though another increase is necessary at this moment in time to combat stubbornly high inflation and help bring back some much-needed stability.
"Hopefully this will be the last rise before we start to see a plateau."
Jeremy Leaf, north London estate agent and a former RICS residential chairman:
"This latest increase in rates comes as no surprise and for that reason, the impact on the housing market is likely to be relatively modest.
"Activity has certainly improved since the beginning of the year although buyers remain cautious about taking on debt.
"Nevertheless, there are many buyers who sense there is an opportunity to take advantage of stabilising, and even softening in some cases, prices.
'Most buyers are telling us they need to see value if they are going to commit and we have noticed many more viewings before offers are forthcoming for those reasons. Realistic sellers are recognising that the differential between selling and buying is what they should be concentrating on, rather than headline prices."
Brian Murphy, head of lending at Mortgage Advice Bureau:
"Further interest rate rises will continue to pile more pressure on people's finances, especially those who've recently moved to a tracker or variable rate deal. For people across the UK, it will seem they're being squeezed from all angles, with inflation continuing to push prices up at the checkouts, and interest rates likewise increasing the cost of mortgages. There will be hope that we have nearly reached the summit of the interest rate mountain and will shortly start our descent toward a lower cost of borrowing."
Mark Harris, chief executive of mortgage broker SPF Private Clients:
"As interest rates hit 4.5%, it feels like they are nearing their peak, if not there already, particularly with the Bank expecting inflation to fall sharply from April.
"Fixed rates are influenced by future base-rate movements and therefore not directly linked to what is decided this week. Indeed, several lenders have reduced their high loan-to-value fixed-rate mortgages in the past few days which will benefit first-time buyers, while the pricing of lower LTV deals has risen on the back of higher Swap rates.
"Those on base-rate trackers will find their mortgage rate increase by 25 basis points. A borrower with a £250,000 repayment mortgage on a 25-year term and a pay rate of 4.25 per cent will see that rise to 4.5%, with monthly payments rising from £1,354 to £1,390.
"The cumulation of 12 successive rate rises is significant. A borrower with a £250,000 mortgage on a tracker pegged at 1% over base rate will have seen their monthly payments rise from £943 in December 2021, when base rate rose from 0.1% to 0.25%, to £1,535 today.
"With a variable-rate deal, the link between the lender's variable rate and base-rate moves are less transparent. The lender may decide to pass on none, some, all or more than the base-rate rise.
"With so much volatility in the markets, it is more important than ever that borrowers seek advice from a whole-of-market broker."
Emma Hollingworth, managing director of Mortgages at MPowered Mortgages: 
"It is no surprise that the Bank of England has taken today's decision to raise the base rate to 4.5%, the highest it has been since 2008. The ramifications will be felt throughout the mortgage market, and as such, there has never been a more critical time for buyers to seek professional advice.
"However, despite the rising interest rates, there remains healthy demand in the market, demonstrated by the 18% rise in loan approvals for house purchases between February and March and remortgage activity will be supported by the 1.4 million people with fixed-rate mortgages set to expire in 2023. Additionally, with inflation predicted to start coming down in the second half of the year, we are confident that the market will be able to weather the challenges presented by today's interest rate rise.
"That being said, lenders and brokers must continue to work to understand the needs of their customers in a complex market, and to provide them with mortgage decisions as quickly and efficiently as possible. At MPowered Mortgages, our AI and data-driven process can rapidly process complex applications and support brokers in helping homebuyers to achieve their homeowning ambitions." 
Paul McGerrigan, CEO at fintech broker Loan.co.uk:
"Just as virtually every economist predicted this week, the bank's Monetary Policy Committee has added a quarter per cent to interest rates, the 12th consecutive increase taking the cost of borrowing to the highest levels since 2008.
"The decision-making challenge remains, when to ease off. Inflation is forecast to plummet in the second half of this year, largely driven by a drop in global energy prices. Until this actually happens however, the MPC clearly remains hugely nervous and are sticking rigidly to the primary objective of making sure this actually happens.
"Goldman Sachs predicted this week that the bank will continue raising rates to five per cent this summer. With a backdrop of 700,000 households already missing rent and mortgage payments according to consumer watchdog Which? this could have significant implications.
"The greatest of expectations now sits on the next inflation data announcement in a fortnight – will it finally drop … and if not when?"
John Phillips, national operations director at Just Mortgages:
"We were all hoping that inflation would fall and negate the need for this rise but it remains stubbornly resistant to a variety of financial instruments although economists are still predicting it will fall significantly by the end of the year.
"However, on a positive note, reports from our brokers across the country are of strong interest in new mortgage applications and many lenders are lowering rates and tweaking criteria to make products more accessible to borrowers. House price growth has slowed but there is no sign of any significant drop which was on most commentators lips this time last year. As a result, confidence in the housing market remains strong and professional advice from brokers is helping borrowers get the mortgages they need for the houses they want."
Adam Oldfield, chief revenue officer at Phoebus Software:
"Although it's not what anyone wanted to hear, today's increase in base rate is as predicted. The trouble is that the fight to bring down inflation using interest rates has so far not proved to be particularly effective or speedy. We are all dealing with rising prices at every turn, and that is unlikely to change in the foreseeable future.
"The knock-on effect for the housing market is that with each rate rise affordability becomes more of an issue for many borrowers, especially those on SVRs. Whether lenders will pass on this increase immediately is the question. Or was this increase already priced in? The market has been particularly buoyant recently so it will be interesting to see if another rate rise make potential buyers pause."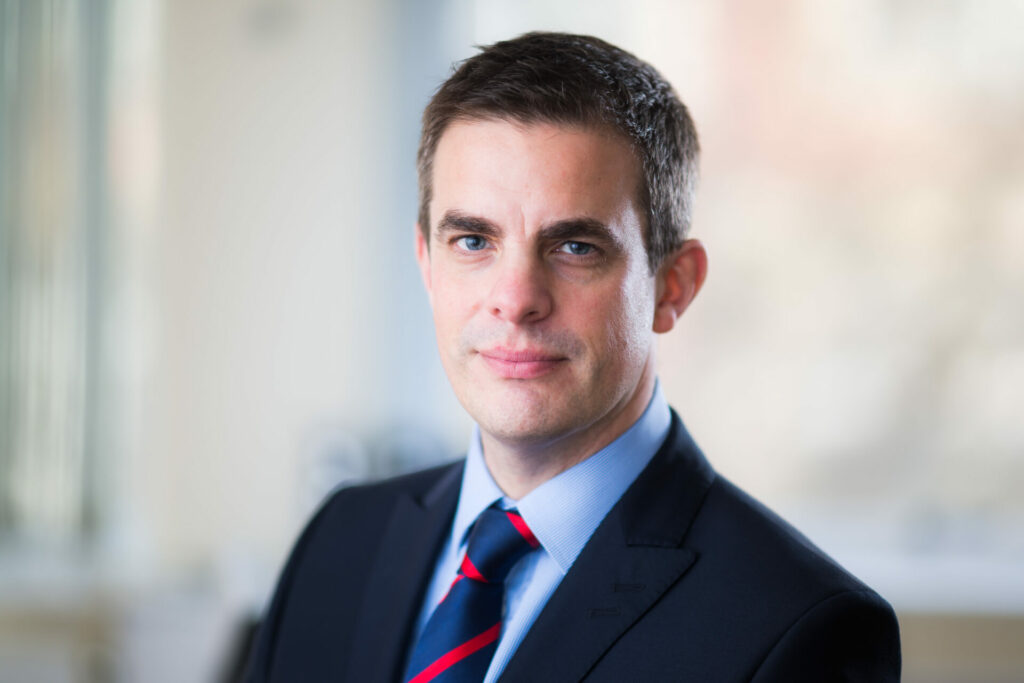 David Hollingworth at L&C Mortgages:
"Today's increase may have been expected but will still be painful for borrowers, whether they are on variable rates that could be affected immediately, or still in a fixed rate but anxiously preparing for the end of that deal and the payment shock that will inevitably follow.
"In the wake of the mini-Budget and the resulting spike in fixed rates, many borrowers will have opted for the then cheaper tracker deals. Since then base rate has continued to climb whilst fixed rates have come down as markets stabilised. With the suggestion that base rate may not yet have peaked due to stubborn inflation figures, some tracker borrowers may be wondering whether they should jump out of their deal and into a fixed rate.
"Five year fixed rates continue to offer the lowest rates suggesting that markets expect base rate to ease back once inflation cools. However, there are no guarantees when that point may come and borrowers should avoid trying to second guess rate movement and focus on what will work best for them.
"Those with adequate resources to absorb further rises may well stick with their tracker so that they can follow rates down as and when they fall.
"But the cost of living rises and higher interest rates will likely result in more considering whether now is the time for the security and certainty of a fixed rate.
"Many trackers don't tie the borrower in with early repayment charges, but the cost of switching needs to be factored into that decision. Paying another arrangement fee and broker fee when switching could cost thousands and put a dent in the benefits of a new deal. Fortunately, most lenders will offer rates with lower fees and slightly higher rates and fee free brokers like L&C work only off the introducer fee paid by the lender rather than charging customers a fee on top."
Wes Wilkes, NTWRK CEO at Net-Worth NTWRK:
"The Bank of England's decision to raise rates to 4.5% was widely expected, as it was all about maintaining credibility in the current inflationary climate. The majority vote of 7-2 to hike rates is surprising, however, and indicates that we may not be as close to the end of this rate raising cycle as hoped. This is a serious blow for borrowers and businesses alike.
"The fear is that in the Bank's unwavering pursuit of a 2% inflation target, the lagged effect of aggressive rate hikes is yet to enter the system. All eyes are now on the next inflation numbers and the 'sharp decline' the Bank of England expects to materialise, or more rate hikes are almost certainly on the cards. Then things get serious."
John Choong, equity research analyst at Investing Reviews:
"As expected, the Bank of England opted to increase rates to 4.5%, citing persistent inflationary pressures, including the tightness of labour market conditions and the behaviour of wage growth and services inflation. However, this comes as no surprise as the MPC is infamous for looking at backwards-looking data. Forward-looking data indicates that the heavily-weighted food and energy indices should start falling soon.
"What's more, British firms have started to cut hiring permanent staff, according to the latest REC survey, and the higher availability of staff for a second consecutive month should ease wage pressures. Nonetheless, the good news is that the MPC has upgraded their outlook for GDP in Q2 to flat, from an initial forecast of -0.4%. That said, the central bank may risk undermining the upbeat forecast if it continues to hike without caution."
Samuel Mather-Holgate, independent financial advisor at Mather and Murray Financial:
"This rise is disastrous for borrowers on tracker mortgages or those due to come off fixed rates and remortgage. It's a senseless policy from the Bank of England as inflation isn't staying high due to demand, it's essential items that have been affected by supply restraints caused by the war in Ukraine. Homeowners will look on with dismay as this act of sadism is inflicted on them with no justification. Thankfully, as inflation falls the Bank should start slashing rates but the damage to the economy and personal finances may have already been done."
Riz Malik, director at R3 Mortgages:
"Today's base rate increase will have left millions of households and businesses worried about the future. However, we urge everyone to view this development in light of the Bank's projections for the medium-term. The Bank's current forecasts suggest that the Consumer Price Index (CPI) inflation is likely to decline to just above 1% over the next two to three years, which is below the standard 2% target. While the present situation may seem challenging, these predictions indicate a potential deceleration in inflationary pressures, suggesting a more favourable economic landscape ahead. The task at hand is to persevere through the difficulties of the present moment to reach the promising prospects that lie ahead."
Graham Cox, founder at SelfEmployedMortgageHub.com:
"This was not an unexpected rise, but is certainly an unwelcome one for many homeowners as well as first-time buyers. The Bank of England is also signalling inflation will fall more slowly than expected, so it's possible we could see one or two more base rate increases in the coming months. The base rate could hit 5%. Would-be buyers should be wary of overpaying as I think house prices will fall 15% over the next year or two. They're simply too expensive right now."
Amit Patel, adviser at Trinity Finance:
"This is a recipe for disaster. Was this the right decision? Absolutely not. The latest hike will inflict more pain and misery on borrowers up and down the country. Inflation is expected to dip in the coming months and wholesale energy prices have fallen. This will push more people into debt and poverty. Borrowers who are on a tracker or variable rate will see their repayments increase immediately."
James Thompson, director at Becketts FS Ltd:
"Managing inflation is important for borrowers with variable rates. Lockdowns decreased shorter-term debts, but high servicing costs can harm small businesses and real estate ventures. The housing market has stabilised and existing debts should be manageable, but capital markets are watching for signs of a potential pause in rate hikes."
Saqhib Ali, CEO at ZeroPA Madad (UK) Ltd:
"We deal with customers in the UK each day who are facing the cost of living crisis, and this latest increase will pile even more pressure on them. They have soaring food and energy bills already and now borrowing costs have gone up yet again. This latest interest hike will ripple through the economy quickly and the impact could be extreme."
Stephanie Daley, director of partnerships for Alexander Hall:
"With inflation holding in double digits this increase was largely expected. Inflation is forecasted to steadily reduce as we progress through the year which could mean the base rate then decreases toward the end of 2023. This increase will undoubtedly put a strain on some household finances, most notably those on a variable product or looking to remortgage from record low rate.
"However mortgage lenders will have based their product pricing on this anticipated rise, so whilst products are re-pricing frequently, it would be surprising to see sudden significant increases. The increase underlines the importance for borrowers, new and existing, to take advice from professionals, so they receive the right advice on how to budget their mortgage and household costs."
Mark Tosetti, partnerships director of ONP Group:
"There is a feeling across the market that interest rates will go down in the second half of the year, and we all hope this is the last of twelve consecutive rises.
"If this is the case, it will provide certainty regarding the cost of borrowing in the market, including swap rates. We hope this will in turn drive an increased availability of products to further meet the needs of consumers.
"We are already starting to see increased demand in the remortgage market in the second half of the year. If competitively priced products become available, consumers might be less inclined to stick with standard variable rates."
Simon Webb, managing director of capital markets and finance at LiveMore:
"The 0.25% increase in the Bank of England base rate to 4.5% was not unexpected and the money markets have priced this in. The last time the rate was this high was in October 2008 when governments were bailing out banks due to the global financial crisis."
"This rise is the 12th consecutive increase reflecting the persistence of high inflation. Although food costs remain high, the fall in wholesale gas prices and petrol could ease inflation a little, and although we have not gone into recession the economy is still volatile."
"The jury is out over whether there will be another hike upwards in base rate when the MPC meets next month. The MPC's report today states an expectation of the base rate peaking at 4.75% in Q4 2023 before falling back down to 3.5%."