While house price growth has slowed a little, demand is holding up and buyers are making moves, according to Zoopla.
Following on from Nationwide's House Price Index which was released earlier this morning Zoopla has released its own figures for June.
The property platform said house prices have risen 8.3% in the past 12 months, bringing the average price of a home up to £256,600.
While it is a slower rate of growth when compared to March's recent high of 9.6% year-on-year prices are continuing to rise faster than the average annual rate over the past five years.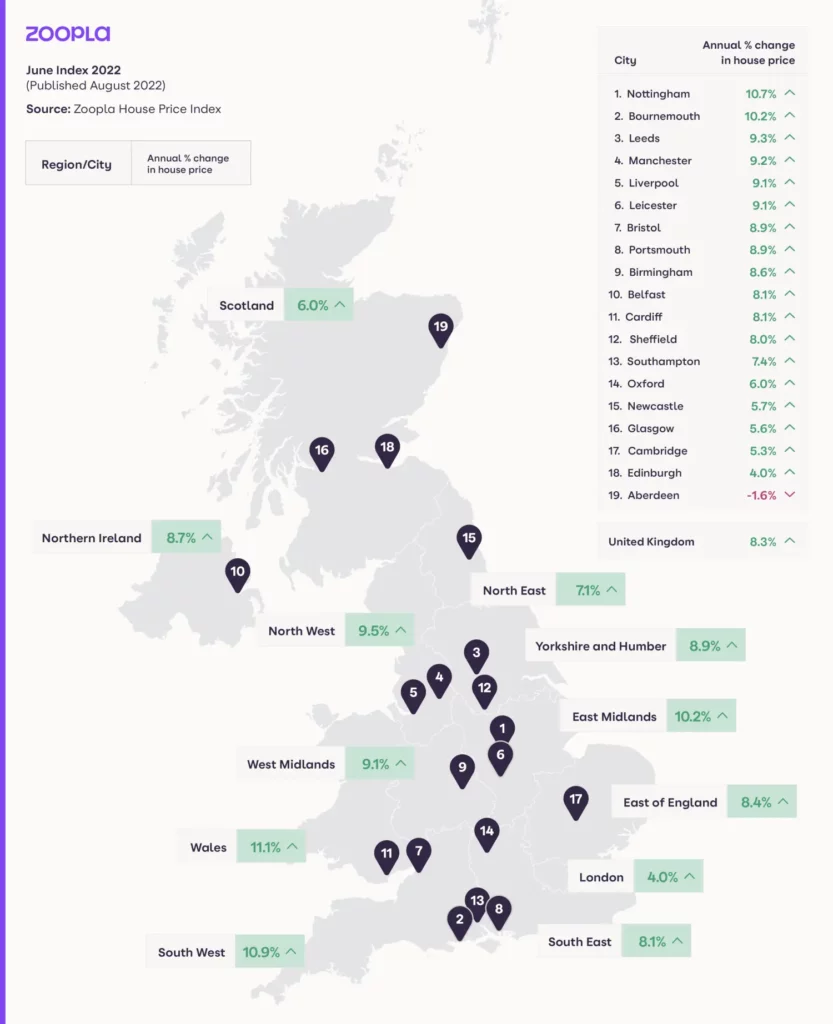 Richard Donnell, research director at Zoopla, said: "A lack of any major over-valuation of UK housing – thanks to mortgage regulation means the market is in much better shape to weather the economic challenges ahead than in previous economic cycles, but its not immune."
Zoopla has also upgraded its total sale projections for 2022 – it now expects 1.3 million sales completions in 2022, 100,000 higher than originally forecast.